BSG is now on Facebook,  the intention is to improve news and information sharing  and be of assistance to our  membership who use Facebook regularly.
Please send us your comments and ideas as to how it could work for you and BSG.
Search 'British Society of Gerodontology' on Facebook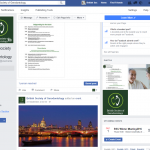 .
October 2, 2016 11:03 pm