BSG Winter Conference 2020 – Webinar
Location: Online -Zoom Conference
Date: 03/12/2020
Time: 1.15 - 4.00pm
CPD Points: 2.5 hours
---
 
Registration for the webinar closes  Tuesday December 1st
Poster Competition -entries now closed
We are grateful to our sponsors : GC Dental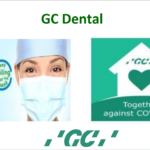 Dear Colleagues,
As we adjust to the the continuing impact of Covid -19, it will come as no surprise to you that our Winter Conference 2020 will not be going ahead as a 'face to face' event. Following the cancellation of the summer conference in Manchester , there was then the hope that we might be able to meet in in London this coming December. The  ongoing impacts of the pandemic on our communities , workplaces and personal lives have put paid to this.
Instead, on Thursday  December 3rd (1.15-4.00)  BSG will be hosting an afternoon webinar,with a selection of pertinent  presentations and an
online poster competition (entries close November 27th 2020)
The Society's Annual General Meeting will take place, also by videoconference, at the end of the webinar.
You can register for this  free event now :
–Please note there is no charge for the event .
(Ignore the '…you will be redirected to PayPal…' message on the registration page, complete your details and click 'Submit').
-You will receive a confirmation e-mail from BSG.
-The  Zoom conference invite will be sent to you a week before the meeting.
We look forward to welcoming you 'on screen' in December.
Vanita Brookes
President , British Society of Gerodontology
Schedule
| Time Slot | Activity | Speaker |
| --- | --- | --- |
| 1- 1.15 | Signing in | |
| 1.15 | Welcome & Introduction | Vanita Brookes, President BSG |
| 1.25 | Dementia and Oral health | Brooke Zaidman ,Specialist in Special Care Dentistry, Somerset NHS Foundation Trust, & Adele Cunningham, Specialist in Special Care Dentistry , University Dental Hospital, Cardiff. |
| 2.15 | Domiciliary Oral Care during Covid -19 pandemic | Debbie Lewis ,Specialist in Special Care Dentistry, Dorset NHS Foundation Trust |
| 2.45 | Dental nurse domiciliary assessment | Japarsh Gill , StR SCD, Sheffield Teaching Hospitals NHS Foundation Trust |
| 3.15 | Oral health care for ventilated patients during Covid | Loraine MacIntyre, Mouthcare Matters Lead, Surrey & Sussex Healthcare Trust |
| 3.45 | Poster presentation - announcement of winners | Vicki Jones - Chair, BSG |
| 4.00 | BSG Annual General Meeting | All BSG registered members welcome |